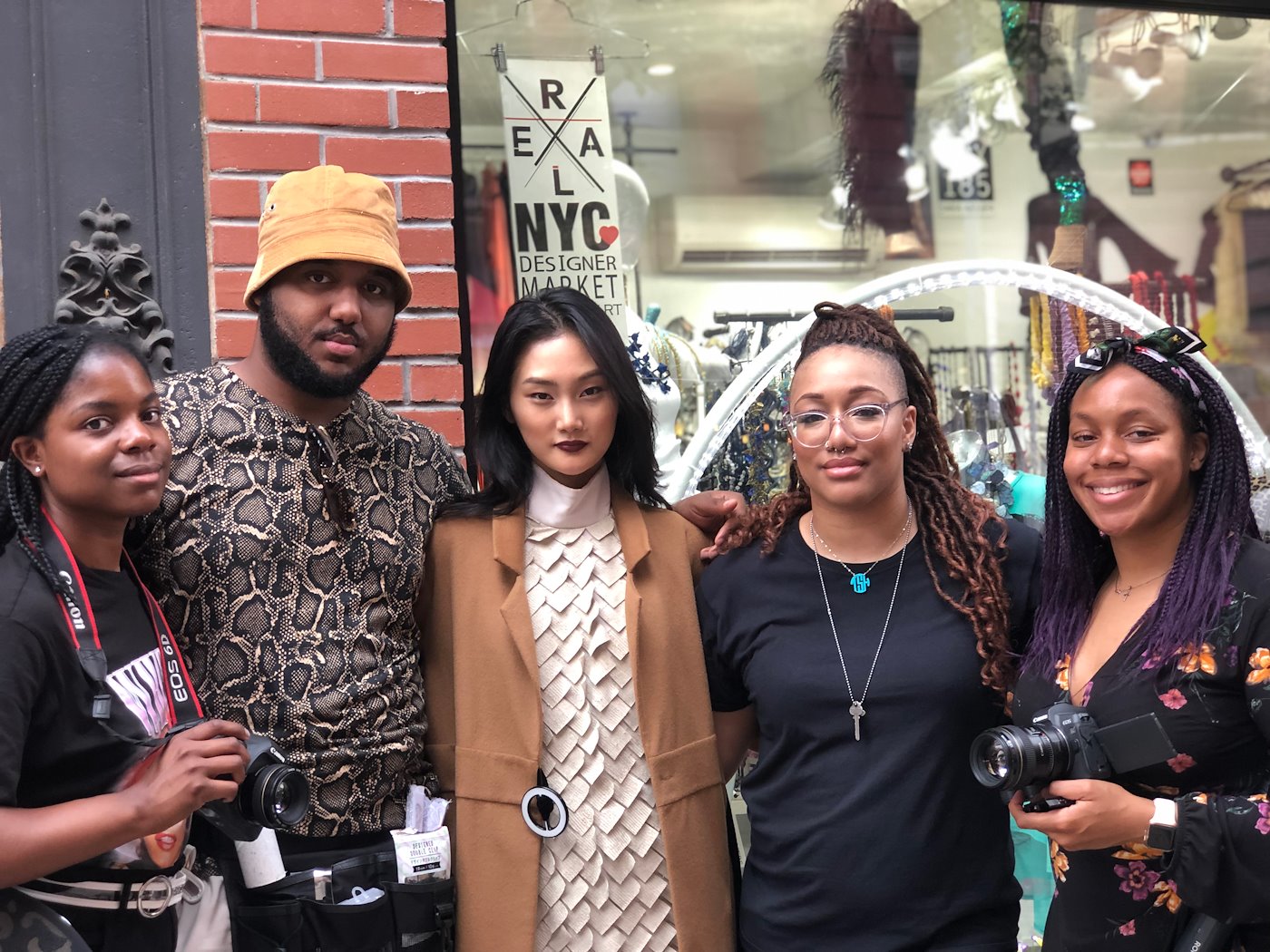 On May 23rd, 2019 Whitley Isa, www.WhitleyIsa.com a portrait and fashion photographer from Belgium and I connected through email, after she came across my profile on the creative platform The Hub.
Coordinating from Belgium Whitley, along with her sister, videographer Esosa Cheryl www.esosacheryl.com whom would be visiting NYC and was trying to put together an amazing group of creative teams to do some collaborative shoots for portfolio work. Watching these 2 sisters work simultaneously in unison and complement each other was inspirational.
On June 5th we all came together, model Moon Young of Major Models NYC https://www.instagram.com/ii_moonshine/, wardrobe stylist Jamal www.jamaleast.com, and me Tyhree-Shinae Hall to work amongst these 2 talented creatives.
Though I had the opportunity to work with the 2 talented Whitley and Esosa previously the day before and I knew to what to expect as far as their talent, I wasn't prepared for the new energy that would be bringing talent, energy and sass.
It's always important for me as makeup artist to connect with the model or models I will be doing makeup on especially in collaborative shoots because everyone must do their part to get a great shot. Moon and I had to get adjusted because it was extremely warm and humid on this beautiful NYC day. We found comfort in the fact that we both were extremely warm, however I had Evian spray that I had refrigerated and a fan to help keep us cool.
Moon was a quiet yet fierce model, she made every movement with intent and purpose. She was focused on how to achieve the mood and vision.
Jamal's styling, energy, and sass was complimentary to everything envisioned for the shoot. The details to accessories, mixture of different textures and fabrics were captivating. Keeping the overall look fashion forward and classic.
Not only was this a great team of creatives we all happened to be women and a man of color within 4-5 hours. There was a story of photos, videos and behind the scenes that captured everything we wanted to represent. Moon was feminine; strong, in trend but classic, vulnerable but in control and empowered.
I am beyond thankful to have met these brilliant creatives, who were encouraging and present throughout our entire shoot. I'm grateful to be a part of a team of individually talented creatives. We managed to capture poise, fierceness, and effortless beauty. We were all captivated under the spell of the Moon.
Until our next shoot, for your viewing pleasure.
Under The Moon
Tyhree-Shinae Hall