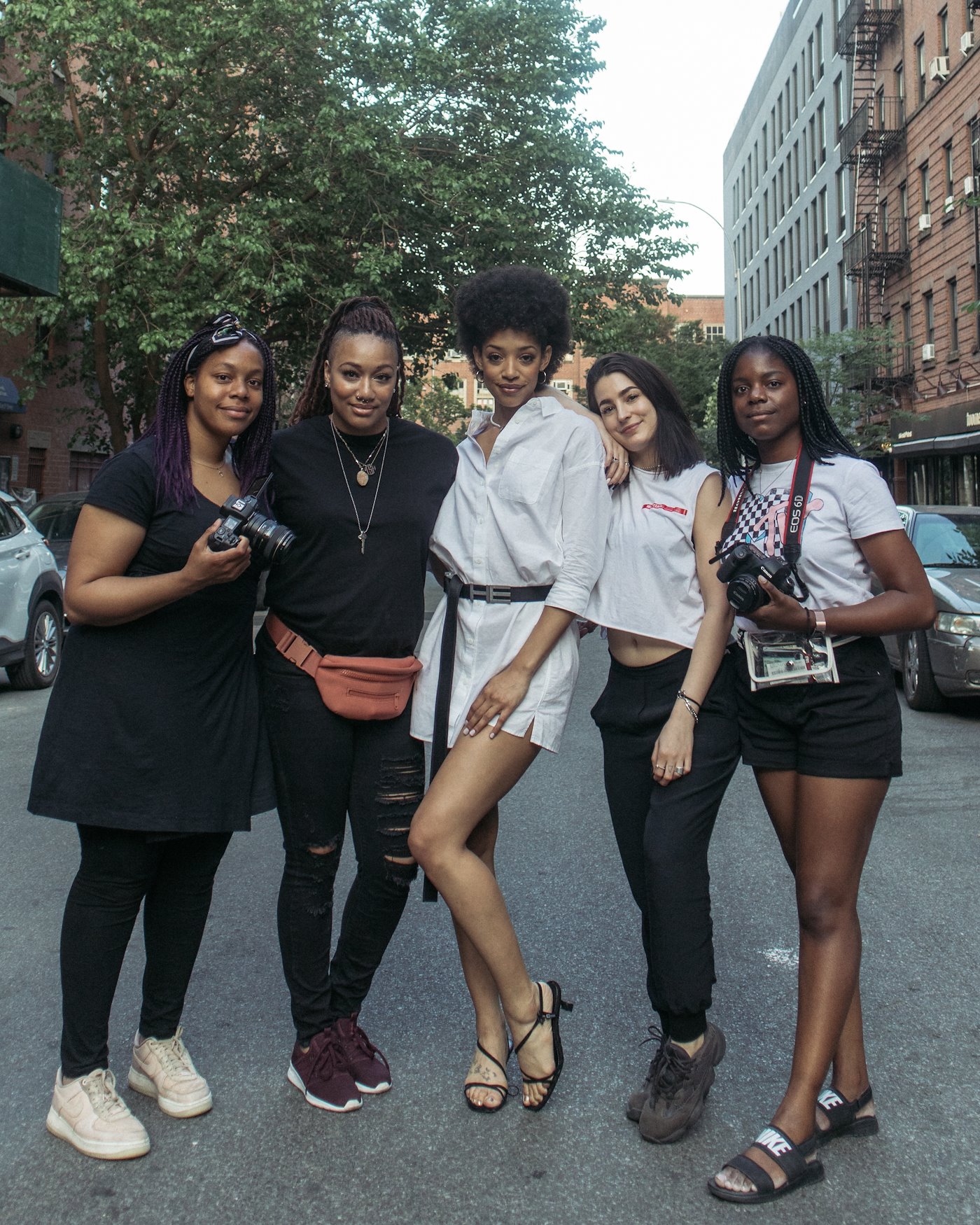 On May 23rd, 2019 Whitley Isa, www.WhitleyIsa.com a portrait and fashion photographer from Belgium and I connected through email, after she came across my profile on the creative platform The Hub.
Coordinating from Belgium Whitley, along with her sister, videographer Esosa Cheryl www.esosacheryl.com whom would be visiting NYC and was trying to put together an amazing group of creative teams to do some collaborative shoots for portfolio work. Watching these 2 sisters work simultaneously in unison and complement each other was inspirational.
On June 4 we all came together, model Kirstie Patrice of State Management NYC https://www.statemgmt.com/new-york/models/women/direct/1438532/kirstie-patrice/instagram, stylist Savannah Louise www.savannah-louise.com and me Tyhree-Shinae Hall to work amongst these 2 talented women.
We would all be meeting and collaborating with each other the same day, which isn't uncommon. However, the amount of positive energy, inspiration, and creativity that was in the room was guaranteed to make magic.
It's always important for me as makeup artist to connect with the model or models I will be doing makeup on especially in collaborative shoots because everyone must do their part to get a great shot. Also, being that the model and I will be close to each other for an extended period, I want to make sure that there is a level of comfort, respect, trust and communication. It's not just about the makeup application it's about the overall experience, knowing that once it's time to shoot I am their personal cheerleader.
Kirstie and I were able to develop great chemistry within minutes of our introduction as if we had known each other for a lifetime. Speaking about our birthdays, energy, love, light, positivity and goals that we are putting out into the universe.
Savannah's styling and energy was complimentary to everything envisioned for the shoot. The details to accessories, mixture of different textures and fabrics were captivating. Keeping the overall look fashion forward and classic.
Not only was this a great team of creatives we all happened to be female and created a sisterhood within 4-5 hours. There was a story of photos, videos and behind the scenes that captured everything we wanted to represent. Women can be feminine; strong, in trend but classic, vulnerable but in control and empowered.
I am beyond thankful to have met these brilliant women, who were encouraging and present throughout our entire shoot. I'm grateful to be a part of a team of individually talented women. We managed to capture light, love and positive energy in an image.
Until our next shoot, for your viewing pleasure.
Unmatched Energy
Tyhree-Shinae Hall